If you are searching for the best theme for your WordPress blog, then I must recommend you to go for the GeneratePress theme.
Why?
Well, your answer is here.
In this article, I will share with you my own experience about why I use GeneratePress for my blogs. So that I can deliver better reviews to you.
So let's start-
GeneratePress is a multi-purpose WordPress theme that is an extended and advanced version of WordPress.
This theme can be used for multi-tasking as such creating a simple blog, creating a business site, portfolio site, as well as building an eCommerce site also. Here is an example of this theme.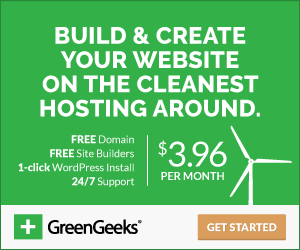 Example of a simple blog by using GeneratePress theme:
Example of a business site by using GeneratePress theme:
Example of a portfolio site by using GeneratePress theme:
A quick introduction about GeneratePress
GeneratePress is created by a British man named Tom Usborne who has been working with WordPress for 10 years whereas he is creating websites since the age of 11.
I would like to know that according to WordPress.org, the GeneratePress theme is active on over 1, 00,000 sites with highly positive reviews.
The primary reason behind its success are the adaptability of the GeneratePress theme to any website niche.
The core GeneratePress theme is 100% free but the premium version of the GeneratePress theme has incredible features and you have the liberty to customize the premium version.
According to your preference and choice. Apparently, you can download the free version of the GeneratePress theme without paying any charges from the GeneratePress official site.
The main objective of the GeneratePress theme
The main idea behind the GeneratePress theme was to lay down the focus on speed and usage capacity and from the very beginning of the theme.
Stress has been given to offer the exact amount of customization while staying incredibly light and stable.
The foundation of the GeneratePress theme is stressed on its lightweight and its capacity to tackle any website project while providing your website with a stable and secured environment.
In my article today I am going to provide you with a detailed explanation about the GeneratePress theme and its importance in today's advanced and fast-paced generation.
My article will impart a clear idea and confidence of using the GeneratePress theme.
What makes GeneratePress the #1 theme
GeneratePress theme is useful and dedicated to all those creative minds and eventually, this theme is the best theme for the following reasons:
GeneratePress- small yet super fast theme
The size of the GeneratePress theme is less than 30kb. That means the smallest theme one can ever imagine for fast and focussed performance with clean coding.
GeneratePress is devoid of code dependencies hence the theme helps you avoid any blocking error that Google Page speed insights often mention.
Therefore, GeneratePress acts as a super-fast loading theme in comparison to other themes.
Many options of customization
The WordPress Customizer is used by GeneratePress for customization which enables you to see the changes in real-time.
The free version of the GeneratePress theme provides a good amount of options.
But if you go for the premium version, then you will be able to customize your website as per your likes and preference with a number of tools provided in the premium version.
Content under your control
Unlike another WordPress theme, Generatepress comes with a leverage of a new Layout Meta box for every single post.
The page which means you can use a different set of templates, formats and customization option for your each, and every post and page whereas the other themes enable the same settings for each page and post.
Apart from using footer widgets, you can also have the option of disabling certain elements as such; header, navigation menu, post featured image, post title, or footer if you feel they are not required.
Freedom to import-built demo sites
You can import as many as 25 pluses pre-built demo sites from your WordPress dashboard to give an attractive design and added feature to your website.
This enables your website to gain more audience and target group can be easily found.
Well, I must say that the ease and liberty of using the theme make Generatepress, the best of all the themes since it is not only one of the fastest loading theme.
But is also secured and is enabled with several options of customization which enables you to design your site as per your choice and requirement.
Features of free GeneratePress theme
Now the time is to tell you about the features of the GeneratePress theme. So read this full feature about this theme.
#1 The GeneratePress theme has numerous user-friendly features.
#2 GeneratePress theme is both PC and mobile friendly with no loops and loose ends.
#3 It is lightweight and multipurpose.
#4 The GeneratePress is very small in size in comparison to other themes.
#5 It is capable of managing multitasking as such customization, adjusting theme color, typography which can be extended by using the premium version of the theme for more features and multi-options.
#6 GeneratePress theme is translated into 25 languages and still counting. The theme completely supports RTL (register transfer language) languages.
#7 GeneratePress theme provides an extensive list of filters and hooks.
#8 GeneratePress theme provides complete layout control such as you can take control of your site layout on desktop and mobile with layout controls, including things like padding, margins, sidebar layouts, and many more such options.
#9 This theme is plug-in compatible.
#10 It enables full access to premium modules and site library.
#11 GeneratePress theme can be used in the end number of sites, thus freedom of usage is completely delivered by this theme.
#12 GeneratePress theme comes with support and updates feature of 1 year which is backed by the dedicated development and support team.
#13 While there are 2 versions of the Generatepress theme, the free version, and the premium version.
Note:
I would like to know that Free GP Theme has 900+ 5 stars ratings on wordpress.org, and also I will mention that the support is very impressive and beyond expectations.
Pros for free GP (GeneratePress) theme
GeneratePress free version can be installed at zero cost and can be used for a lifetime
Because of its light-weighted feature loading rate of your site is much faster
GeneratePress free is also mobile-friendly and 100% SEO optimized
Cons for free GP (GeneratePress) theme
CSS knowledge is required to design various parts of the theme.
As I have mentioned in my article before, that the premium feature of the GeneratePress theme is an extension of the free version of GeneratePress. It is a WordPress plugin, which is well known as GP Premium.
All you need is to activate this plugin using the license key provided to you by the developer and all the addon and features will be activated instantly.
The features of the premium GeneratePress theme are-
#1 SVG (scalable vector graphics) supported:
GP Premium is now fully integrated with the SVG icon feature.
#2 WooCommerce:
All new column-gap option in the premium theme which allows you to adjust the spacing between your products within your catalogs in your site and also tablet options been enabled for the number of columns feature.
#3 Typography:
Options for your archive content titles (H2) and single content titles (H1).
The navigation search option enables you to style your site with independence and various options can be used with GP 2.4.
GP premium also has 60 different color options for your site. So you are enabled with ample choice for designing your site.
#5 Site Library:
33 premium demo sites can be imported as per your preference
#6 Page Header:
This feature of the GP theme enables a transparent header or a custom logo image in full screen and parallax format on your site.
#7 Spacing:
GeneratePress theme has the feature of maintaining proper space and margins gap between your site elements such as widgets, content, sidebar, menu items, header, footer to name a few. A well-managed site with easy surfing features is been provided by this feature.
#8 Blog:
Creatively designed display blog posts into the grid, column, and masonry layouts and style, exactly the way you like to have for your website can be created with this added feature which makes GeneratePress theme an exception and the premium version is bliss for designing the site.
#9 Backgrounds:
GeneratePress Premium theme provides the advantage of adding or removing background images and styles them with various types of parallax effects.
#10 Mega Menu Plus:
This feature is to slide-out menu sections, fades, and transition the menu logo.
#11 Elements:
GeneratePress premium theme has a collection of 14 elements that allows you the freedom of activating and deactivating any part of the site such as navigation, menu, footer, background, site library.
#12 Hooks:
With this GeneratePress premium theme feature, you can add PHP code to display the widget on the area of your website.
#13 Import/Export:
Creating a copy of GeneratePress settings from one WordPress to another WordPress site can be achieved in seconds with the help of this import/export feature.
#14 Copyright Changes:
This feature of the GeneratePress premium theme enables the option to remove the Copyright text message at the bottom area of your site and is powered by GeneratePress.
This feature in the GeneratePress premium theme adds new mega menu links on your site like the primary navigation feature.
GeneratePress premium theme is a cost-effective theme at a price of$59
With GeneratePress premium theme you will not require any extra page builders such as Thrive Architect or Elementor since this premium theme is itself a page builder.
You can get access to all the updated and upcoming features of the theme with this premium version.
With the GP premium subscription, you can use GP Premium on unlimited websites.
30 days long money-back guarantee with support services free access.
No lifetime payment option is available in this theme.
Yearly Plan




✔All premium modules & features

✔Full access to the Site Library

✔1 year of updates

✔1 year of premium support

✔Use on up to 500 websites

✔30 day money-back guarantee

Lifetime Plan (One-time payment)

✔All premium modules & features

✔Full access to the Site Library

✔Lifetime updates

✔Lifetime premium support

✔Use on up to 500 websites

30 day money-back guarantee

The GeneratePress premium theme can be installed right from your WordPress dashboard with some simple steps mentioned below:
Buy the GP premium license. You can buy a GP license from here
Download the .zip file to your local storage
Upload the downloaded file to your site's plugin section and activate it
Note:
The GP site also has FAQs and other theme-related queries answered for the ease of buyers.
#1 The ease of doing our job with perfection is all we want and savings of both time and money are always desirable.
#2 We cannot sit for hours just working on a single web page in fact we need to think out of the box and come with something exciting and interesting every moment.
#3 While I type the GeneratePress theme review, it is still getting downloaded by the end number of users and I must say that the GeneratePress theme is a relaxation to our pre-occupied minds.
#4 The free version of this theme provides you with functionalities that are great, but somewhat limited while the GP premium version is a complete package and why I say so.
#5 The theme does not need enough space for your computer or mobile, its light-weight version is its uniqueness and multitasking is the most required feature.
#6 This theme specially designed for professional bloggers, the GP premium theme is a must to be installed. Because of the ease of use which this theme offers in comparison to other themes.
#7 The in-built site-library of GP premium theme helps you out with the customization at your fingertips.
#8 The main goal as a website developer we want visitors to our site, right? Yes, that's what we want and when we step on the shoes of the visitors.
#9 Your website to get loaded in case it takes more than 3-5 seconds, here is why GP premium theme is needed. Despite the website loading time is dependent on web hosting but your theme has an incredible role and GeneratePress is pretty awesome in this job.
#10 This theme reduces your website opening time and its verified performance result forwarded by Pingdom has given GP premium theme a performance grade of 91.
#11 GeneratePress premium theme comes with built-in schema support to improve the search ranking of your website based upon the SEO (search engine optimization) content of your website.
#12 The real-time customization option ensured by the GP premium theme is something really talked about. The premium version which is an extended version of the free GeneratePress theme is capable of customizing almost everything on your website.
#13 The premium version has a bucket full of customization options in the WordPress Customizer section in comparison to other WordPress themes.
GP premium theme is really worthy and I can say this since it enables you to use the features of your choice and requirement while you always have the liberty of ignoring other features that you do not need.
#14 Generatepress premium theme can be used on unlimited sites that mean no separate license theme for different sites as GP premium theme is all in one theme.
#15 Generatepress premium theme ensures the control of each post and page. The price of the Generatepress premium theme $59 per year which offers a 40% renewal discount, 1 year of support, updates, site library along 15 premium modules.
#16 A complete package with ease of use and savings of time and energy with ample options to explore really makes Generatepress premium theme the most worthy theme.
Astra theme vs GeneratePress theme
It is always tough to compare between two good themes but while investing your money the best, is the chosen one so let us find out the best between the two popular themes.
While I begin I would like to give a short description of the Astra theme since till now we have come to know everything about the GeneratePress theme.
Astra is developed by Brainstorm Force, a company that also developed Ultimate Addons.
I would also like to add in my article that according to WordPress.org, the theme Astra has over 700,000 active installs, more than 3,451 users, and a 5-star rating. On the other hand, GeneratePress has 2.5 million downloads with 200,000 active installs is rated 5-stars by more than 935 users.
Let us begin with the actual comparison on the basis of important points and aspects:
Astra theme has the following to offer:
#1 Astra theme has the following features and recently Astra 2.0 has been also released which makes it one of the best available theme
#2 LearnDash and LifterLMS integration
#3 Easy Digital Downloads integration
#4 The huge demo site catalog
#5 Fast and organized customizer
#6 Megamenu
#7 Excellent Elementor and other page builder integration
On the other side the GeneratePress theme has the following to offer:
#1 Ease of use:
When we talk about the comfort of using a theme it has to be mentioned that both the Astra and GeneratePress themes are easy to use and access.
#2 Performance:
Both the themes are very lightweight. Astra has a little edge in the performance level when used along with page builder plugins. However, when tested by Pingdom both Astra and GP theme has been scaled at the same level on their performance capacity.
#3 Colour Customization
I would always go by GP theme in this category since it has the precise ability to tweak the colors of form, menu, and slider elements.
#4 WooCommerce Features:
The Astra theme really astonishes with its features in this category as, with Astra Pro, you can also select the order in which the product information appears. However, both the theme provides the leverage of selecting a layout, alignment, and a number of display products.
#5 Compatibility with page builders:
Both the themes work well with the page builder plugins however, the GP theme does offer the leverage of designing an element using your favorite page builder while Astra works well with all the page builder plugins like Elementor, Beaver Builder and, Thrive, Architect.
#6 Support and Documentation
GeneratePress and Astra Pro both offer one year of free updates and support. Both the themes also have a good knowledge base but the 2.0 version of the GP theme has a strong knowledge base and is ever-growing.
#7 Pricing:
Astra costs you $59/year
Apart from this, this theme has Sections, a mini page builder, stable, clean, and optimized code elements, which allows you to add custom header, custom layouts, and hooks to your site with ease. Also, it has plenty of hooks and filters.
Buy to unlock Astra theme (discount included)
OceanWP theme vs. GeneratePress theme
To develop a precise idea with clarity I am comparing the GP theme with the OceanWP theme which has also the fastest-growing WordPress theme with 1,00,000+ new installations.
According to various data which has been gathered recently, it has been firmly believed that GP theme is better than Ocean WP theme and to keep my point I am explaining the same on the basis of below comparisons:
#1 Ease of use:
Ocean WP theme is no doubt a rich theme with improved options but has lots of complexities whereas GP theme facilitates ease of use with its sorted out feature and functionality. OceanWP premium doesn't change the theme itself and is only a collection of several extensions.
#2 Efficiency:
OceanWP theme in comparison to the GP theme is much slower as the options panel in the Ocean WP theme is poorly organized and also its free version has too many advertisements.
#3 Layout and templates:
OceanWP offers several starting demos that you can tweak for your site's appearance. Also, extensions are provided for portfolios and popups, specific types of headers, sidebars, and more.
Although, they are reportedly fewer design-specific features in comparison to the GP premium theme which offers a large number of choices for headers, menus, backgrounds, and the provided options are much comprehensive to make both large- and small-scale tweaks to your site's appearance.
#4 Support and Documentation:
GeneratePress provides support forums but OceanWP does not though it offers a 'priority support' plan for which you need to pay an additional fee.
#5 Pricing:
For the OceanWP theme, you need to pay $129/year whereas the GP theme comes at a much lower cost of $59/year.
Also read:
9 Free Web Hosting Sites for WordPress That You Can Use
Conclusion:
I believe that my article on the GeneratePress theme is informative and is successful to give a clear and detailed explanation of the GP theme.
Whereas its comparisons with other themes will surely erase the doubts in your mind and without any confusion you will be able to choose the best theme for designing your website and generate ample visitors.
GeneratePress theme has apparently made website designing much easier and faster with varied options offered to you by this theme to make your site more attractive and useful and also the best-suited theme for the techies.