Welcome to my new another fresh article.
In this article, we will now talk about what is SEMrush, SEMrush review and why should you use it for your content marketing, online business.
Also, I will give you a detailed idea about how to use it, how to do SEMrush work, and its benefits also.
So before I started, I will request to you that, please do not skip this article.
Here I will give you a detailed discussion about this tool.
So let's starts-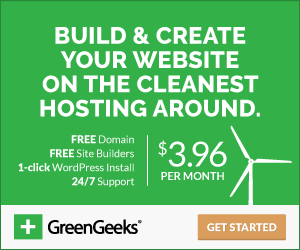 What is SEMrush?
SEMrush was started in the year of 2008 with a complete focus to make online competition transparent and fair.
It aims to create a unique platform where every marketer can get an equal opportunity to operate.
Now, this tool is trusted by some big companies such as Amazon, eBay, Disney, and many more.
SEMrush is an online marketing tool for any kind of Digital Marketing.
It covers SEO, PPC, Content Marketing, and the ability to see the competitor's social media strategy. Also social media marketing.
It gives you details analytics of your site's SEO (Search Engine Optimization) and it also gives you complete freedom to target your market and give results of trending topics to keep your audience engaged.
It can create specific targeted campaigns to improve your targeted online Digital Marketing efforts.
SEO might be difficult, but if you use this wonderful tool, it makes it more manageable without SEO knowledge.
This tool provides you with which valuable keywords will work for you. So, your blog or website ranks on Google's page faster.
Apart from this, if you have limited knowledge about SEO or nothing, then this tool is a great choice for you.
Why Should You Use SEMrush?
#1. Competitor Performance Checker:
SEMrush pulls all the data to help you better understand how your competitor's sites are performing.
If you type any website's URL, you will see the detailed report on that website.
So this feature will give you maximum research options and keep your site on Google's first page.
#2. Traffic Analyser:
This tool helps you to see how much traffic you can obtain and as well as paid traffic.
It will show you the details of the stats of your website traffic.
#3. Long Tails Keywords:
If you are the focus on the long tail keyword, then these tools will help you a lot.
Because, long-tail keywords, drive more and highly targeted and relevant leads for your online Digital Marketing or other content marketing business.
#4. Backlinks:
Backlinks are the most important part of your online marketing business.
Backlink helps you to improve your site's performance in a search engine and it will improve the authority of your site.
Google trusts those sites, which have a more high-quality backlink.
This tool is a one-stop powerful choice to eliminate backlink problems.
Advantages of Using SEMrush:
There are a lot of advantages of using SEMrush for your content marketing or any other online digital marketing business purpose. Here I will show you the topmost advantages which you will get by using this tool.
#1. It can use 5 websites to compare.
#2. This tool helps you to collect Organic keywords, Adwords, PLS (Product Listing Ads) keywords.
#3. It comes to know about the common and unique keywords.
#4. You can conduct deep research on competitor's keywords by using advanced options.
Also read:
What is SEO? Complete Search Engine Optimization Guide
SEMrush also shows you the overview of the website in a single dashboard and it is consist of:
#1. Organic Search Domain
#2. Backlink
#3. Paid Search
#4. Display Advertising
#5. Keywords
#6. Referring Domains
#7. Landing Pages
#8. Sample Text Ad
#9. Anchor Link
#10. Latest Publisher
#11. Organic
How Much Does SEMrush Cost For You?
SEMrush offers four different plans. All plans are different costs and different features.
Higher plans you choose, the more amazing features you will get from SEMrush.
But remember one thing, your cost depends on the plan you choose whether you want it on a monthly basis or a yearly plan.
Click here to analyze which plan is best for your online marketing business
You can start with a 14-day free trial plan to get a feel for SEMrush.
After ending your trial, then moves to a paid membership.
The monthly membership starts from $99.95 only.
The annual membership will start from $999.40.
So, as we can see, if you start an annual membership plan, you can see your monthly cost will be $83.28.
Conclusion:
The main purpose of this article is to help the website by using the SEMrush tool.
Here you can check the possibilities of appending your website by auditing the website, keyword analysis, position tracking, brand monitoring, and many more and give good competition to your competitors and can create a positive user experience.